Ready to have a little fun?
Today, we're going to show you a fun way to decorate lip balm containers!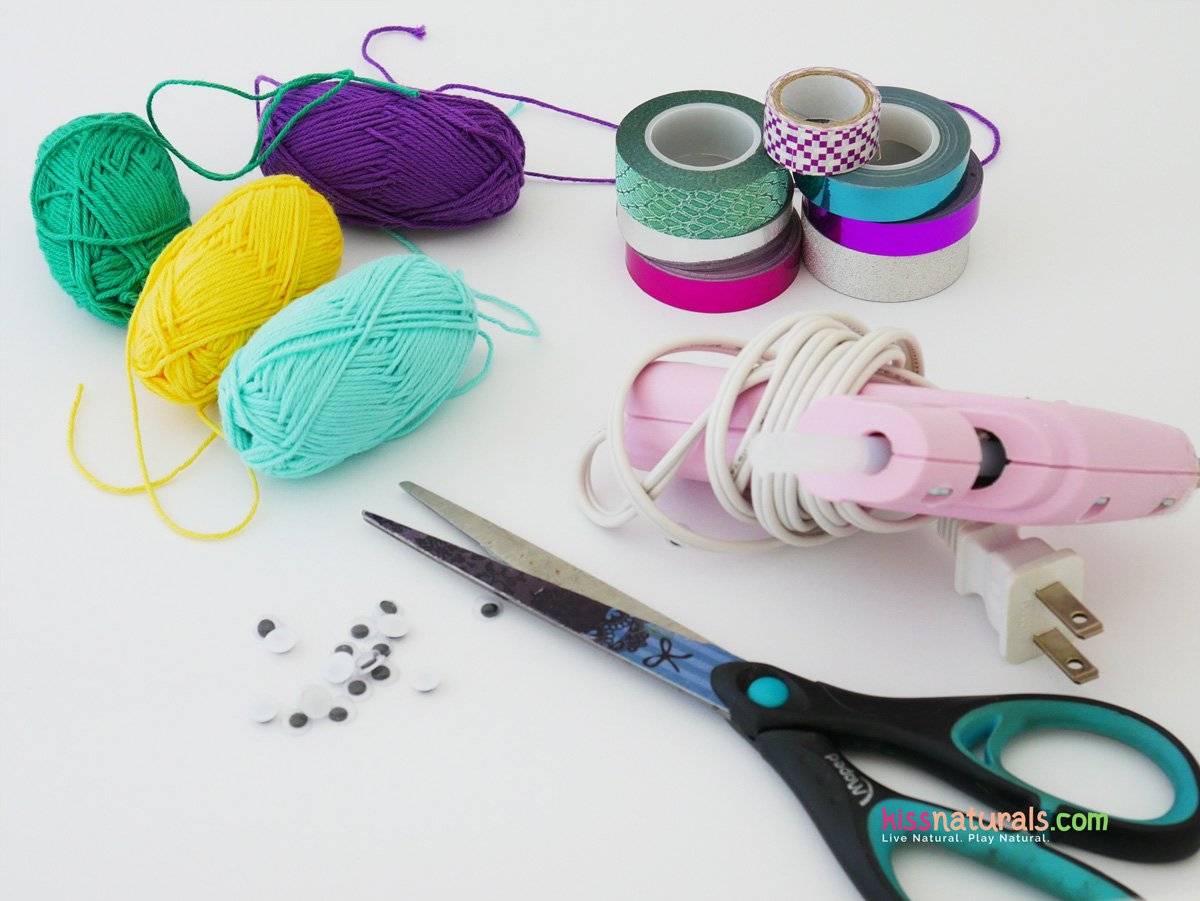 What you'll need:
Already-made Lip Balms (also works with our DIY Lava Lip Gloss)

Scissors

Decorative Tape

Yarn

Googly eyes

White Glue or Hot Glue (NOTE: If using a hot-glue gun, adult supervision is a must!)
Step One: Wrap the container (not the lid) with decorative tape
We've decided to use several different colors here because, why not!  These little monsters are supposed to be fun and colorful and not too scary…  Just make sure you don't cover up the turn-dial at the bottom or you'll have trouble advancing your lip-balm to the top. 
Step Two:  Yarn hair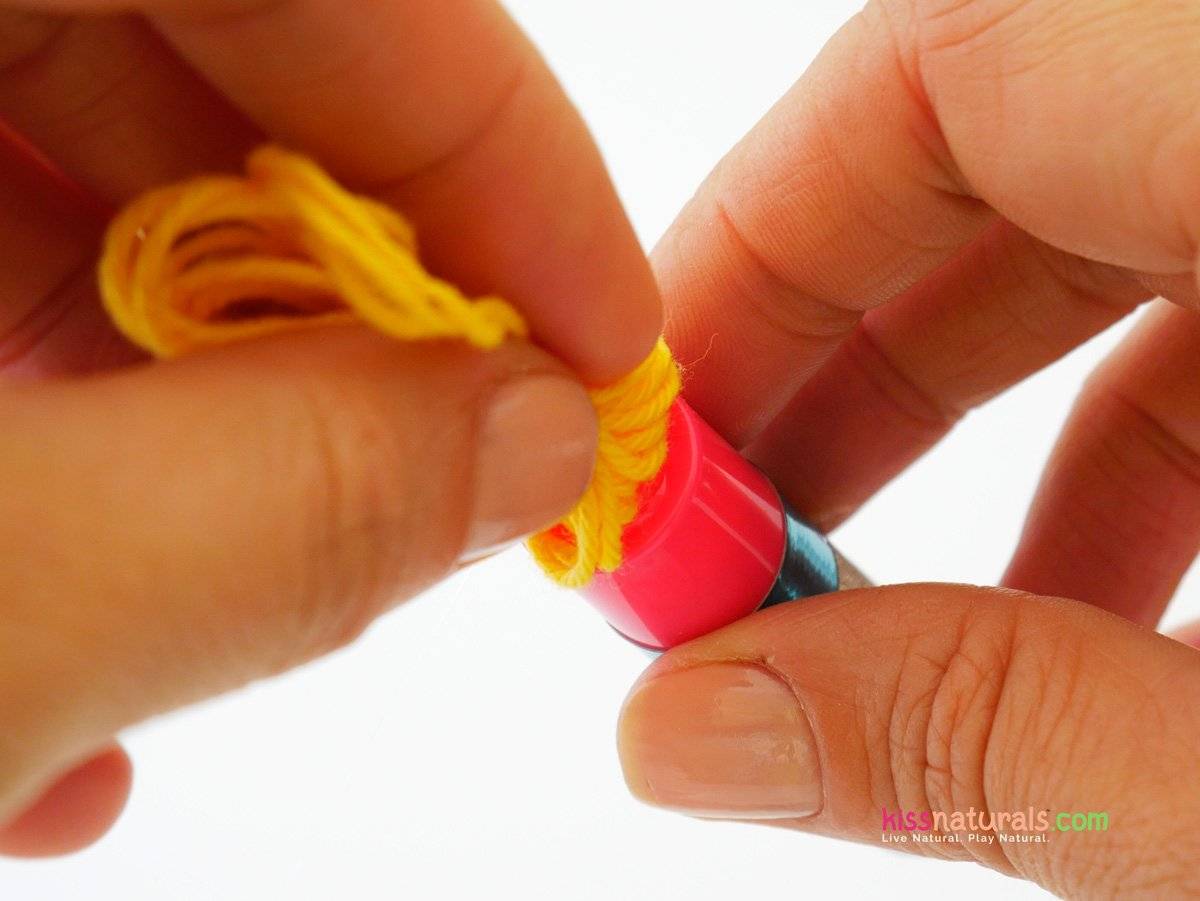 This is one area you can be ridiculously creative!  You can create ponytails, braids, hair that sticks straight up…you decide.  The easiest way we found to create lots of hair to work with is to wind yarn between your thumb and pinky finger a minimum of ten times.  You'll figure out quickly what works for you.
Once you've created the hairstyle you want, you can attach it to the top of the lip balm lid using white glue (let it dry for at least an hour) or hot glue (again, make sure an adult is supervising because hot glue gun burns are no fun).
Step Three:  Wrap the lid
To really polish off the base look of the container, we recommend saving the lid for last.  Once the hair is attached, wrap the lid, being careful not to wrap it directly to the rest of the container, otherwise you won't be able to open it!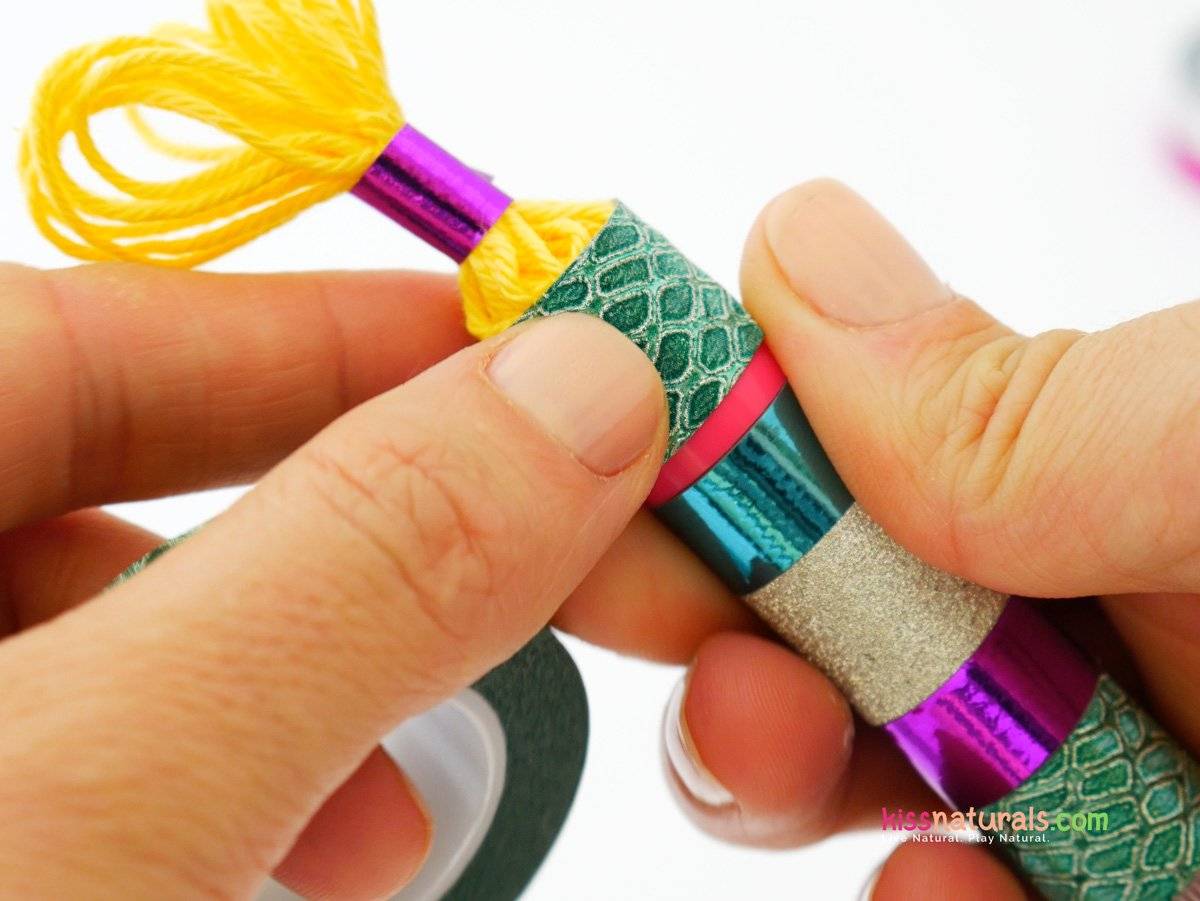 Step Four:  Googly eyes
Add googly eyes to your monster, or simply draw them on with a permanent market.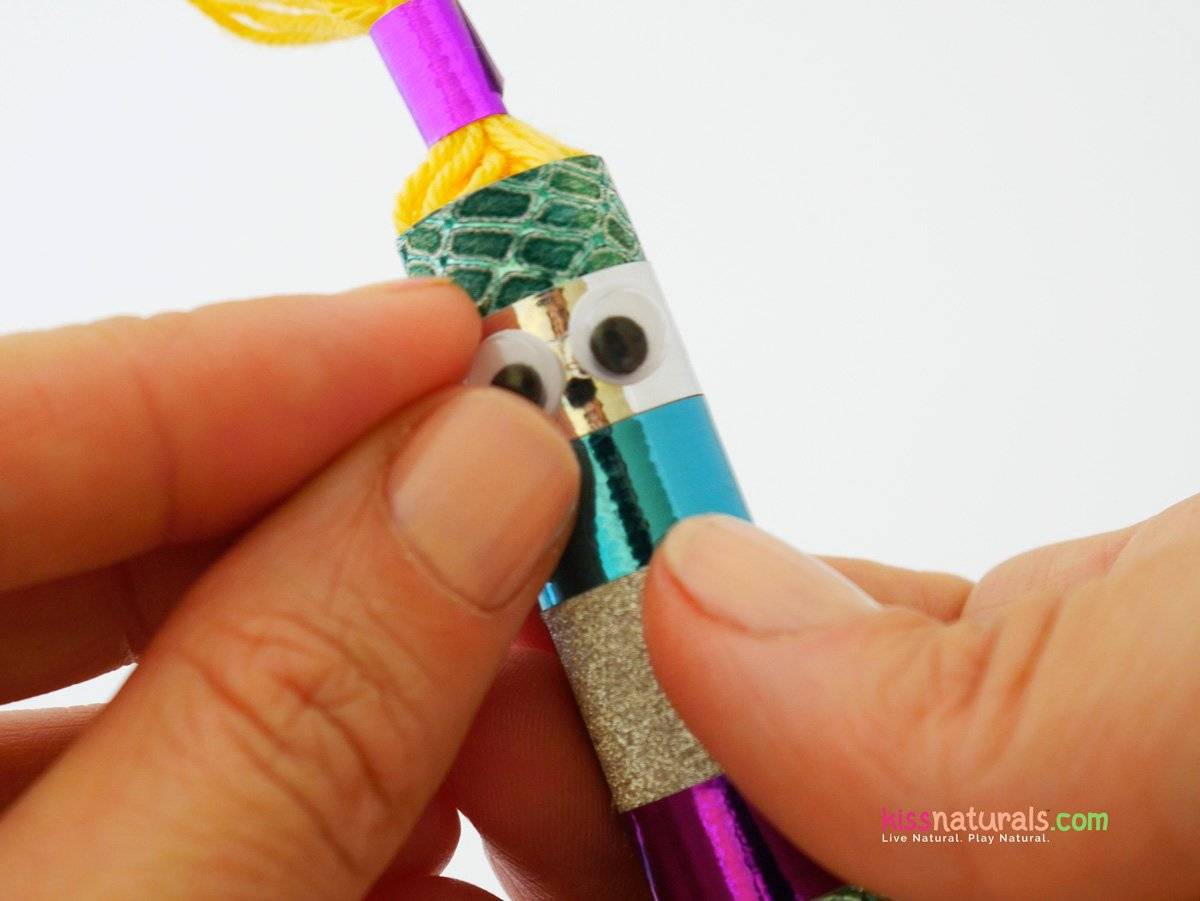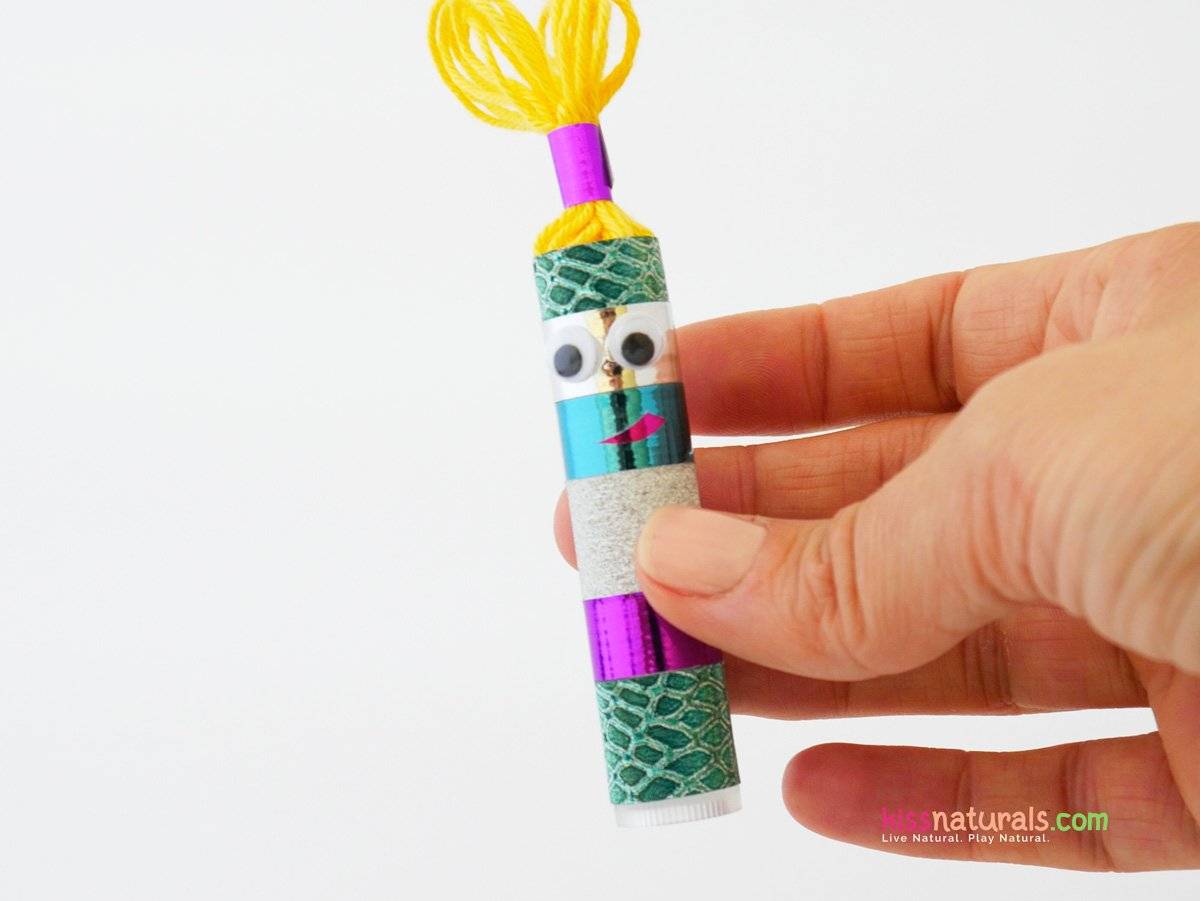 Step Five: Add a mouth (optional)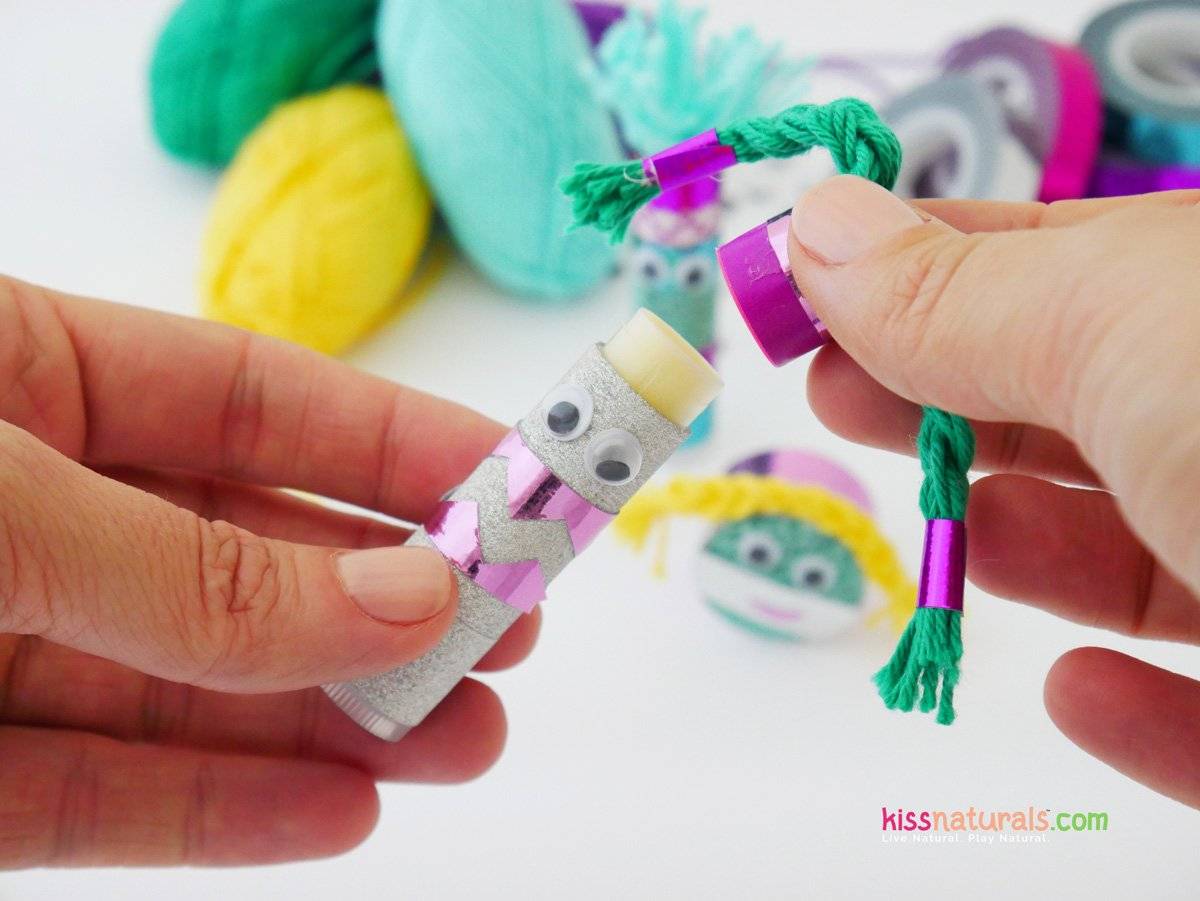 If you're feeling extra creative, you can draw on a mouth with marker or simply cut out a tiny piece of decorative tape and stick it on.
How cute is that!
Now go have fun and enjoy being in the flow of creativity!
---
If you'd like to share your brilliant creations with us, upload your picture and include the hashtag #lipbalmmonsters. Or, feel free to email us a picture and we'll post it to our social media for you. Be sure to include your username so we can credit you info@kissnaturals.com.
---